Replace Your New Garage Door in Michigan By Professionals!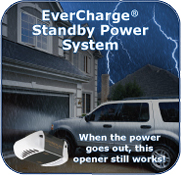 Get you new garage door product installed or replaced by the best garage door installation Company in Michigan! Up And Down Door company has been offering garage door sales, garage door opener installations and replacements since 1991 locally in Michigan. In that time, we've installed and replaced nearly every style, every size, and every design of garage door in Michigan. We have a unique approach to garage door installation that involves you and your needs every step of the way. Our garage door installations are superior in quality to others, and we stand behind the pride in our work. We are your local Michigan garage door sales company that services the entire tri-country area, including: Ann Arbor, Canton, Livonia, Northville, Brighton, Novi, Commerce, Milford, Wixom, Ypsilanti Romulus, Wayne, Westland, Southgate, Brownstown, Wayne, Trenton, Belleville,  Saline, Brighton, Howell, South Lyon, West Bloomfield, Farmington Hills, Southfield and many more!
You may be a bit overwhelmed with the choices that abound for your new garage door, the brands to choose from, the many designs, and the various materials today's long-lasting garage doors are made of. We understand that and make it our personal challenge to help you get the right door, that meets your budget, and one that you can enjoy and be proud of for many years.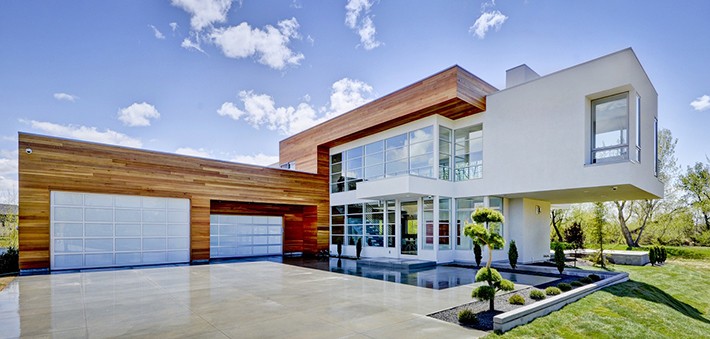 Replace Your New Garage Door with the Best in MI
Going back over the years, we've been installing doors for many happy customers. During that time, it has become apparent that our customers are very happy with the higher quality Amarr garage doors that we put in.  We've learned many lessons on the brands of doors that work the best over the long-run and we can share that knowledge with you. Don't forget out Michigan Garage Door Replacement Coupons!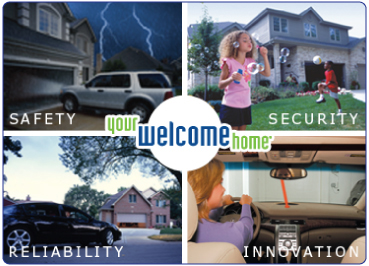 Pair the best doors with the toughest, most durable LiftMaster garage door openers and you can be assured you'll get a garage door installation that exceeds your expectations and needs and will be worry-free for a very long time.
Our installation crew has the experience, tools, professionalism and process to give you the best chance to get what you want and what you need in a timely manner.
We leave the installation site clean, and debris-free, so you won't even know we were there. That is, except for that beautiful door we leave behind!
Experts Serving Oakland, Wayne, Livingston Counties and More
Our testimonial page shows that we have satisfied garage door installation customers in Plymouth, downriver, Livonia, Milford and about every corner of Oakland, Wayne, and Livingston counties and more. If you're in the metro Detroit area, you have access to the most professional staff of new installation specialists anywhere. You might see our many trucks in Wixom, Ann Arbor, Canton, Novi, Livonia, Brighton, Northville, Plymouth, Milford and other cities, all in the same day!
So, let us share the years of experience we've acquired with you. Many of the garage door styles we have to choose from are on our products page. The photos of garage doors we have can help you envision what a new garage door could look like on your home.
Michigan Garage Door Installation Pricing Estimates
FREE ESTIMATES ON INSTALLATIONS!
Prices subject to change due to current market prices.
Standard Garage Door Pricing:
| | | |
| --- | --- | --- |
| Basic one-car, non-insulated door installed | | $475 – $675 |
| Basic one-car, insulated door, installed | | $675 – $875 |
| Basic two-car, non-insulated door, installed | | $755 – $875 |
| Basic two-car, insulated door, installed | | $1025 – $1,185 |
Sales tax may apply.
Standard Garage Door Opener (7′) pricing:
| | | |
| --- | --- | --- |
| LiftMaster 8365w, 1/2 chain drive, installed | | $389 |
| LiftMaster 8355w, 1/2 belt drive, installed | | $439 |
| LiftMaster 8550w, dc belt drive (incl. battery backup), installed | | $545 |
| LiftMaster 8360, dc chain drive (incl. battery backup), installed | | $449 |
Our warranties:
Three years on parts for all new installations
One year on labor for all installations
30-Day labor warranty on service
Some exceptions apply.
Q: Why should I use a professional installer?
At Up And Down Door Co., we believe that no door is 100% safe or installed to the manufactures requirements unless it is installed by a trained garage door installer.
Q: Why should I choose an insulated door if my garage isn't insulated?
Insulated garage doors tend to be that of a higher grade of door, thus lasting longer and being durable over the years of usage.  Insulated doors also will of course hold a R factor rating keeping your garage warmer and or cooler depending on your desire.
Q: How do I dispose of my old garage door if I replace it with a new one?
At Up and Down Door we will haul away your existing garage door at the time of installation.
Q: When I replace my existing door, can I keep my old track?
The new garage door will usually require the tracks to be replaced to meet the manufacture's requirements.
Q: I have a one-piece door now. Can I replace it with a sectional door?
Yes, a 1 piece door can be replaced with a sectional door with little or no additional work required.
Q: Are special size doors available? I have a custom-built garage that features an unusual size door.
Yes, we can special order the majority of any garage door size we sell.
Q: What type of spring is better…extension or torsion?
Torsion springs tend to be better and more of a reliable setup. They also are safer and stay on the torsion shaft when they fail.